Ice Machine Cuber ICE300
Production 300kgs
From $3,650.00 Finance/Lease $50.96 per week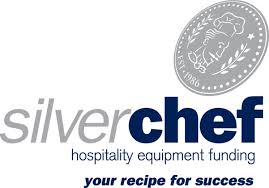 Prices Include Delivery
* Check all payment options available:

Contact us to discuss the best options for Leasing, short term rental, finance  and payment terms on your Ice Machine Cuber Australia call 1300 700 585 
Description
Ice Machine Cuber ICE300
| | |
| --- | --- |
| Ice Production Per 24hr | 300kg |
| Storage | Head Unit Only (Select a Bin) |
| Dimensions WxDxH | 760 x 620 x 575 |
| Power Supply | 10amp |
* Height including legs (mm)
About this Product
The ICE300 is most recommended upper mid-range offering in the field of stand-alone ice machine heads. This great product comes bundled with a storage bin of your choice to best suit your needs for up to 300KG daily production of cubed ice. This model coupled with our RB190 280kg storage bin is popular with our hotel and restaurant clients.
Also supported with a two-year manufacturer warranty this stand-alone cuber ice machine head is perfect for businesses that require a high quantity of production and storage. This product is ideal for large bars, restaurants, medical service providers and hotels along with individuals interested in creating commercial ice selling operations of their own. An Ice cuber will save you money buying individual bags of ice in the long run and give you peace of mind knowing it's ready when you need it.
The modular nature of this product ensures that you can get a bin that will fit your needs, with a choice between a range of models and sizes, ensuring we have a solution for you!
Additional information
| | |
| --- | --- |
| Optional Storage Bins (If Required) | None, Storage Bin 150 +$1,320, Storage Bin 190 +$1,480, Storage Bin 300 +$1,880 |